News (Inforormation)
**Garbage**
No Doubt
$$Garbage$$

If you go to www.egreetings.com you can send music e cards! they have about 3 Garbage ones. In septerber of 2001 Garbage is coming out with a new album called "Beautiful Garbage" It should be kewl!!

~~~No Doubt~~~
No Doubt now has a new video out. It is really awsome, It is black and white. For No Doubt this is a new element that they havnt tried yet so I think that it is pretty darn awsome!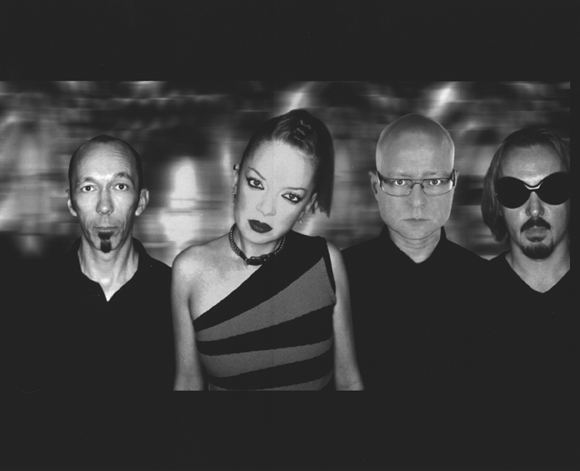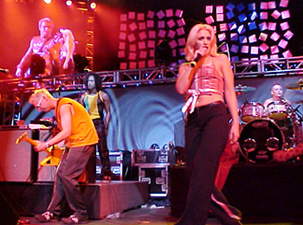 Garbage*
No Doubt*
Garbage-First half
No Doubt-Second half
!!!!Garbage!!!!

I have to find a site that has some of this information* sorry

~~~No Doubt~~~
GWEN STEFANI-Vocals
Born: October 3rd, 1969
When I was growing up my parents were folk
musicians and I would have never listened to
Bob Dylan by choice, but now I can honestly respect
so many different ways of playing music and expressing
what you're trying to say
Gwen has been making her own clothes ever since
her mom first made her a replica of Maria's dress
from The Sound of Music to wear during a high school
talent show.
from The Sound of Music to wear during a high school
talent show.
Tony Kanal-Bass
Tony Kanal was born on August 27, 1970
His own bandmates describe him as "strong" and "a
man of true integrity." An incredible bass player
and lively act on stage, you might be surprised to
find out how humble and generous a person he truly is
off stage.
TOM DUMONT-Guitar
Born on January 11, 1968
He grew up on Disney compilation records, was
turned on to The Beatles in gradeschool, his father
played piano, he eventually discovered the soothing
tones of Iron Maiden, Judas Priest, and Kiss...and
then he became the guitarist of No Doubt.
Tom has been playing guitar for more than half of
his life.
ADRIAN YOUNG-Drums
August 26th, 1969
Adrian joined No Doubt in 1989, shortly after
the first drummer left. He was asked to join after
battling another drummer in a head to head second
try-out. Adrian won the battle after telling the rest
of the band that he had been playing drums since 1983,
when in actuality he had only been hitting the skins
since Christmas day of 1987. Proof that bullshit can
pay off if you have the skills to back it up.

Can people help me find a Bio on Garbage. Thnx!