Static-X & koRn
Korn News
(8/27/02, 5 p.m. ET) -- Korn will embark on a fall tour with Disturbed and TRUSTcompany starting October 8 in Manchester, New Hampshire. A dozen shows will go on sale September 6. The trek, dubbed Pop Sux, will eventually hit 35 cities.
Korn will give fans under the age of 20 an opportunity to buy tickets for $10 off the asking price. A certain number of tickets will be available for purchase at the reduced price at each venue and through Ticketmaster.
"We just think that right now, because the economy is so screwed, kids are getting it the worst," said Korn vocalist Jonathan Davis in a statement. "And we know that there aren't that many parents buying Korn tickets for kids right now, so we wanted to do something for our younger fans."
The band is touring in support of its latest album, Untouchables. Korn guitarist Brian "Head" Welch told LAUNCH about the inspiration behind Untouchables. "It's about people, kids that are looked down upon in society. We got a good artist to do the front cover, and it just kind of goes with the artwork. We all felt like that when we were growing up, that we were misfits in society. So that's what untouchables are called," he said.
(7/11/02,) -- Korn guitarist James "Munky" Shaffer has backed away from his statement that "Hitler went to heaven," which was published in the U.K. magazine Metal Hammer. In a statement released to LAUNCH by the band's representatives, Shaffer said, "I want to make it clear that in no way, shape, or form do I approve of Hitler's atrocities."
The statement continued, "[Hitler's] fate and treatment in the afterlife is determined by a higher power, not me or anyone else. I apologize to anyone who was offended by my comments, which read confusingly in Metal Hammer."
In the Metal Hammer interview, Shaffer was quoted saying, "I think this is true. Hitler went to heaven (if there is such a thing as heaven really exists). He felt that what he did was right, and I think that if what you feel you're doing is right, in your heart, then you can't be wrong."
Korn continues its tour Thursday (July 11) in Indianapolis. The U.S. portion of the tour ends July 31 in Albuquerque, New Mexico.
Static-X News
(2/5/02) -- Joining Static-X's "Cold" as an official single release from the Queen Of The Damned soundtrack is "Forsaken." It was co-written by Korn's Jonathan Davis and Richard Gibbs and sung by Disturbed's David Draiman.
Draiman recalled his reaction when he was asked to work on the project. "Yeah, I'll be there. I respect the hell out of Jonathan and I think he's fantastic. In fact, his first record was one of the inspirations for me to start delving into this genre of music, whatever you want to call it. Just to get a little more aggressive, a little darker, a little bit heavier," he said.
Draiman was called in after a contractual stipulation prevented Davis from appearing on the Warner Bros. soundtrack album. Davis, however, does sing the songs for the Lestat character in the film. The movie arrives in theaters February 22, and the soundtrack hits stores February 19.
Other vocalists tackling Davis's tunes include Orgy's Jay Gordon, Static-X's Wayne Static, Linkin Park's Chester Bennington, and Marilyn Manson.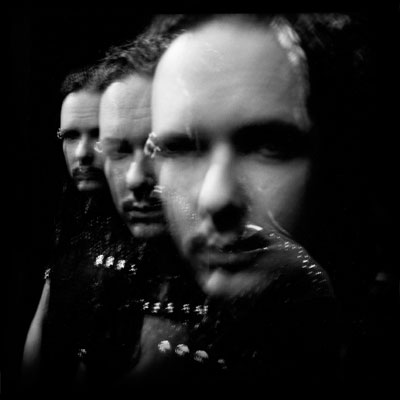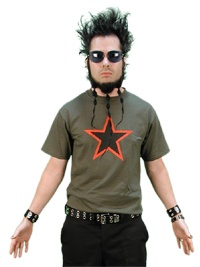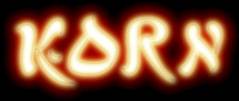 Static-X
koRn

Korn formed in 1993 in Huntington Beach, Calif., when long-time friends and guitarists James "Munky" Shaffer and Brian "Head" Welch returned to hometown Bakersfield for a visit and stumbled upon vocalist Jonathan Davis fronting local band Sexart. The two convinced Davis, whose day job was as a coroner's assistant, to sing in their band--which also included former Bakersfield inhabitants David on drums and Fieldy on bass. (The four instrumentalists had previously been the force behind Orange County bands L.A.P.D. and Creep.) Together, they created intense phat grooves with heavy thumping bass, growling vocals and even the occasional bagpipes played by Davis. In 1994, Korn released their self-titled debut, which was ignored by the critics but adored by skaters, punkers and a great many disenchanted youths who could relate to the quintet's fierce and ferocious music and cathartic lyrics. Propelled by the primal scratch of "Blind," the only song that received a modicum of radio play, and relentless touring--both in small clubs and in larger venues with the likes of 311, Marilyn Manson and Ozzy Osbourne--the album went platinum almost two years after its release. The follow-up, 1996's Life Is Peachy, showcases a musically mature Korn with improved song structures and slightly more pop tones creeping into their still-very-creepy tunes. Far from radio-friendly, nearly every song includes profanity--from the first "single" "A.D.I.D.A.S." (an acronym for All Day I Dream About Sex) to the non-stop cussing of "K@#O%!" (a bunch of symbols that stand for kunt--or cunt).

The proof's in the pudding, or in the record sales in Korn's case; proving Korn are a viable and important force in today's alternative music, Life Is Peachy is nearing platinum status (selling 10,000 to 20,000 units a week), and with a headlining main-stage slot on Lollapalooza '97, the record will certainly reach one million by summer's end. From their music and lyrics (especially the first album's "Daddy," a tearful song about Davis's relationship with his father, and the follow-up's "Kill You," this time about revenge on his step-mom) Korn seem to comprise five massively sick and depressed motherf?!kers, but, with raised middle fingers and smirks of success, they're pretty content traveling the world in an air-conditioned tour bus. (Jonathan Davis also collaborated with the hipster Dust Brothers on "Kick The P.A.," a song for the Spawn soundtrack.)

Satic-X

Wayne is the front man of Static-X. In addition to vocals he does back up guitars (and in the case of 'Machine' all the guitars and programming)

Birthday: November 4th

Influences:

Kiss, Ministry, Prong, Pantera, The Prodigy, The Crystal Method, 80's Industrial, 90's Techno

Wayne on Effects "I don't use anything other than the Boss noise suppressor. On the record we did a couple trick things here and there. We used an MXR Phase 90 on a couple things, and we used an envelope filter on some songs. But I don't use anything live. "

Tony Campos (bass/backing vocals)

Birthday: ???

Influences:

Death Metal

Ken Jay (drums)

Birthday: June 10th

Influences: ???

Tripp Eisen (guitar)

Tripp is the Lead Guitarist of Static-X. He used to play guitar for Dope.

Birthday: June 29th

Influences:

Kiss, Rush, Prince, Overkill, Slayer, the Ramones, AC/DC, Cheap Trick, Metallica, Plasmatics, Manowar, Judas Priest, Korn, Prong, NIN and early Motley Crue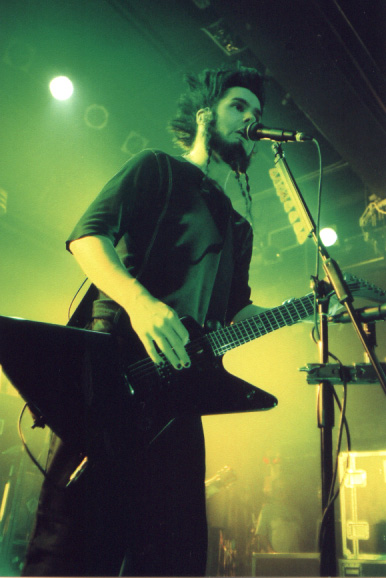 Albums
Static-X
koRn
koRn Discography


ALBUMS

UNTOUCHABLES-

01 - Here To Stay
02 - Make Believe
03 - Blame
04 - Hollow Life
05 - Bottled Up Inside
06 - Thoughtless
07 - Hating
08 - One More Time
09 - Alone I Break
10 - Embrace
11 - Beat It Upright
12 - Wake Up Hate
13 - I'm Hiding
14 - No One's There


Issues
released: 16th November 1999
1. Dead
2. Falling Away From Me
3. Trash
4. 4 U
5. Beg For Me
6. Make Me Bad
7. It's Gonna Go Away
8. Wake Up
9. Am I Going Crazy?
10. Hey Daddy
11. Somebody Someone
12. No Way
13. Let's Get This Party Started
14. I Wish You Could Be Me
15. Counting
16. Dirty

Follow The Leader
released: 18th August 1998
13. It's On
14. Freak On A Leash
15. Got The Life
16. Dead Bodies Everywhere
17. Children of the Korn
18. BBK
19. Pretty
20. All In The Family
21. Reclaim My Place
22. Justin
23. Seed
24. Cameltoesis
25. My Gift To You

Life is Peachy
released: 15th October 1996
1. Twist
2. Chi
3. Lost
4. Swallow
5. Porno Creep
6. Good God
7. Mr Rogers
8. K@#% !
9. No Place To Hide
10. Wicked
11. A.D.I.D.A.S.
12. Low Rider
13. Ass Itch
14. Kill You

Korn
released: 7th July 1994
1. Blind
2. Ball Tongue
3. Need To
4. Clown
5. Divine
6. Faget
7. Shoots and Ladders
8. Predictable
9. Fake
10. Lies
11. Helmet In The Bush
12. Daddy

Static-x Discography

ALBUMS
Wisconsin Death Trip

01. Push It
02. I'm With Stupid
03. Bled For Days
04. Love Dump
05. I Am
06. Otsegolation
07. Stem
08. Sweat of the Bud
09. Fix
10. Wisconsin Death Trip
11. The Trance is the Motion
12. December

Soundtracks
The Crow: Salvation-14. Burning
Inside - Static X Featuring Burton C. Bell Of
Fear Factory

Scream 3-09. So Real

Idle Hands-07. Push It

Bride of Chucky-11. Bled For Days